Benton County Fire District 4
Benton County Fire District 4 provides fire and emergency medical service (EMS) to approximately 22,000 people over 52 square miles. Our service area includes the city of West Richland and the unincorporated areas around it. In 2022, our firefighters, emergency medical technicians, and paramedics respond to an average of 2,200 calls, 65% of which were EMS-related.
Our fire district started as an all-volunteer department in 1954. Now we rely on volunteers as well as paid and part-time personnel to respond to emergencies. The West Richland community is growing at a rapid rate, and we need your help. You can train as a firefighter, emergency medical technician, or firefighter/EMT. EMTs are in high demand right now as 64% of our calls are for medical emergencies. Becoming a volunteer is a great way to give back to your community and it helps keep property taxes low compared to other staffing models.
---
NOTICES
---
Thinking about frying your turkey this Thanksgiving? If so, please follow these tips to do so as safely as possible:
1.) OUTDOOR ONLY: Set up your turkey frying station away from the house, deck, garage, and any flammable materials.
2.) STABLE GROUND: Place your fryer on a flat and stable surface to prevent accidental tipping.
3.) THAW COMPLETELY: Make sure your turkey is completely thawed before frying. Ice + hot oil = Danger
4.) CHECK OIL LEVEL: Overflow accidents can be avoided by doing some measuring before heating your oil. Place your turkey in the fryer and fill it with water. Remove the turkey and mark the water line. Replace the water with the perfect amount of oil.
5.) USE PROPER ATTIRE: Wear long sleeves, pants, and closed-toe shoes to protect your skin from potential splatters.
6.) KEEP KIDS AND PETS AWAY: Create a safe zone around the fryer and keep curious little ones and furry friends at least 3 feet away.
7.) HAVE A FIRE EXTINGUISHER HANDY: Ensure you have a working fire extinguisher nearby in case an emergency.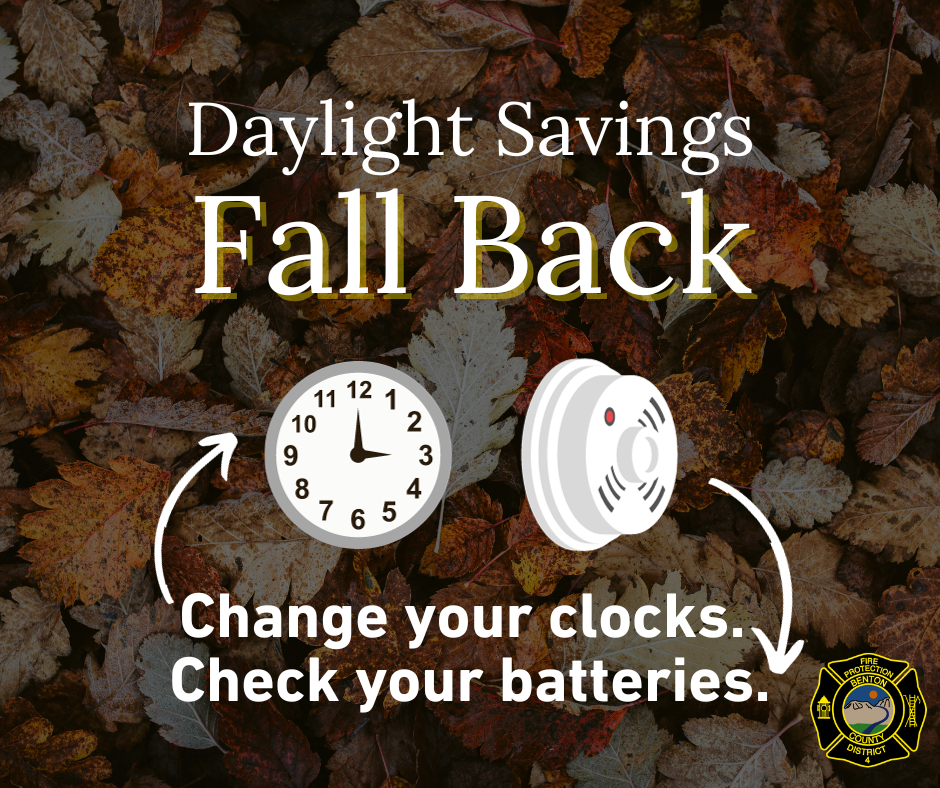 Daylight savings time ends November 5. It's time to "fall back," set your clocks back one hour and make sure your home is safe! Now is the perfect time to check the batteries in your smoke alarms and carbon monoxide detectors.
Is someone in your house hard of hearing? Invest in alarms with features like strobe lights or bed shakers in case of an emergency.
You should test your alarms at least once a month to ensure they are working properly, and if your alarms use regular batteries, replace them every six months. The detector itself should be replaced at least every ten years. If you hear that 'chirping' sound, it's time for new batteries!
---
Did you know? 70 percent of all out-of-hospital cardiac arrests happen at home. You could be the first line of defense in saving a life.
Hands-Only CPR by a bystander has been proven to be just as effective as traditional CPR with breaths during those critical first minutes of an out-of-hospital sudden cardiac arrest.
Anyone can become a lifesaver. Hands-Only CPR is incredibly simple with just two easy steps:
1.) Call 9-1-1 immediately.
2.) Push hard and fast in the center of the chest to the beat of the disco song "Stayin' Alive."
9-1-1 operators can guide you through this straightforward process, no prior training required. Together, we can make a difference and save lives.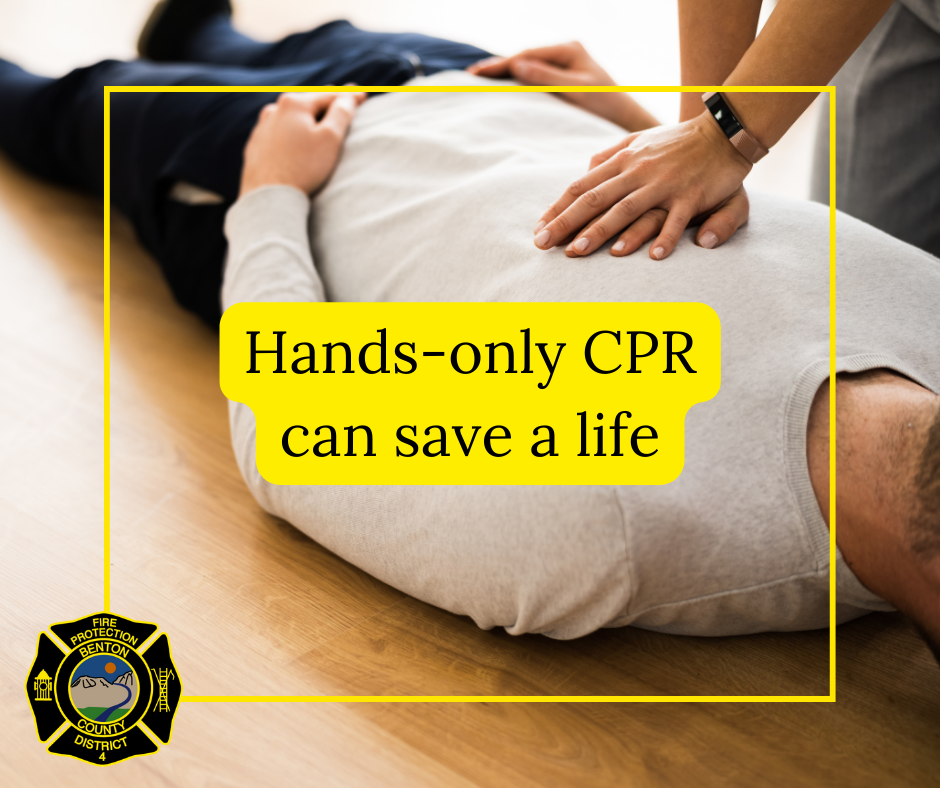 ---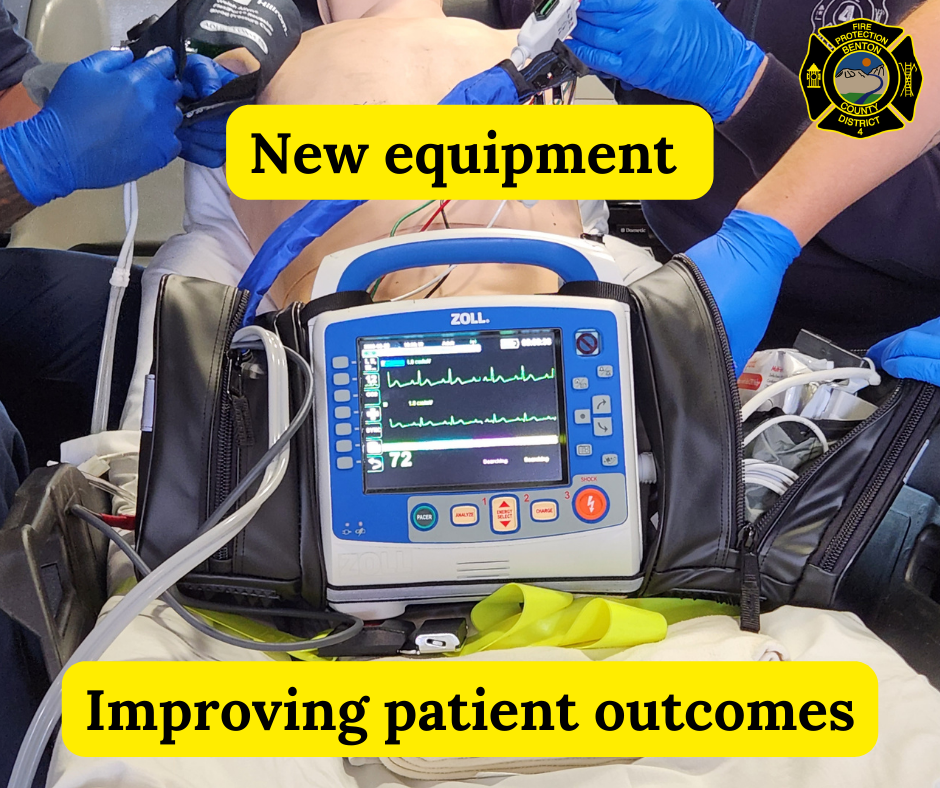 Last year voters approved an EMS lid lift. Thanks to the support of our community, we've added some equipment upgrades to our ambulances. The new Traumatic Brain Injury dashboard allows us to monitor vital signs in patients with brain injuries and make sure we provide the best care to set them up for recovery.
But that's not all – our upgraded cardiac monitors give us immediate feedback and tailor our treatments as we are providing care during a cardiac arrest.
Combined with our ventilator and AutoPulse on board, we've got the equipment we need to improve patient outcomes.
---
Don't wait for an emergency to remind you – it's time to check those batteries in your smoke and carbon monoxide detectors. Regular maintenance is key to ensure these life-saving devices are ready when you need them most. Here are some essential tips:
Test Monthly: Press the "test" button on your detectors to make sure they're working correctly. A loud beep means they are functioning as expected.
Replace batteries: Check the lifespan of your batteries and replace as needed.
Clean Regularly: Dust and debris can interfere with sensors. Vacuum or dust to keep them clean. Check your manufacturer's manual for additional information.
Placement Matters: Install smoke detectors on every level of your home and in sleeping areas. Place carbon monoxide monitors 5 feet from the floor and on each level of your home. Install carbon monoxide monitors in basements and in rooms above attached garages, which house the most common CO producers in your home.
Replace Every 10 Years: Smoke and carbon monoxide detectors have a limited lifespan. Check the date of manufacture and replace them every decade.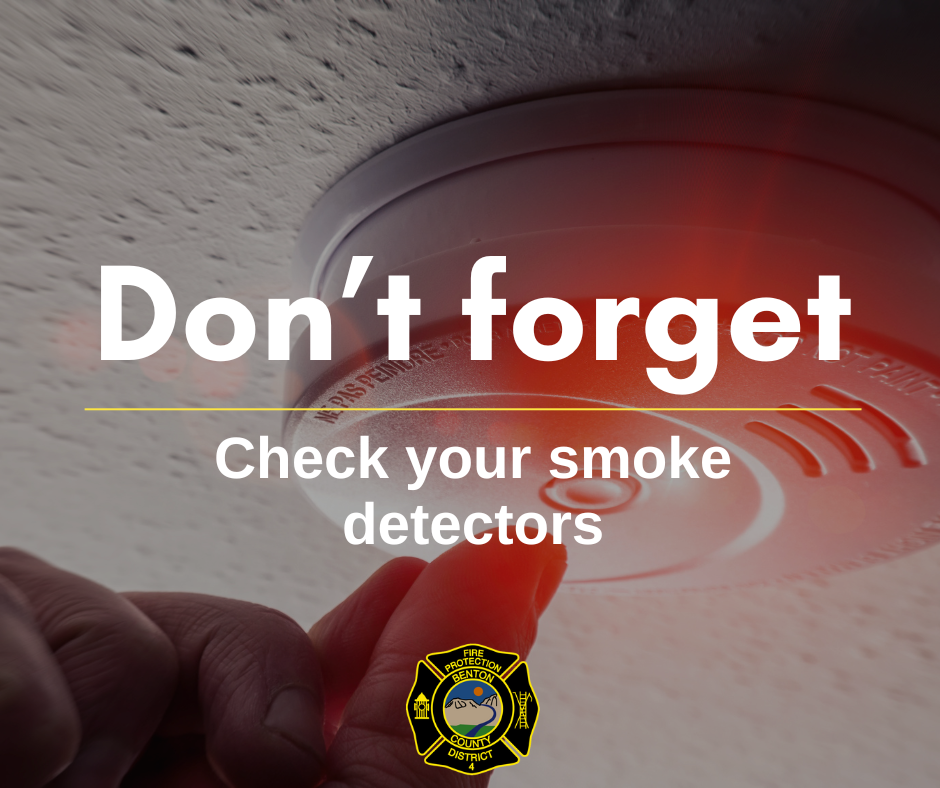 ---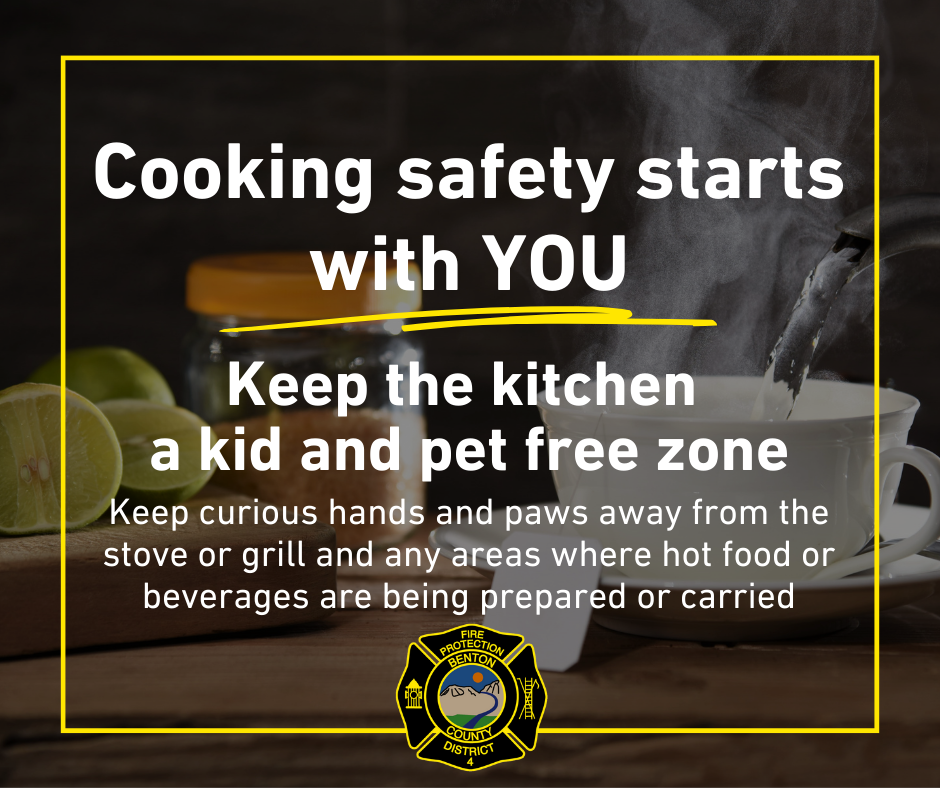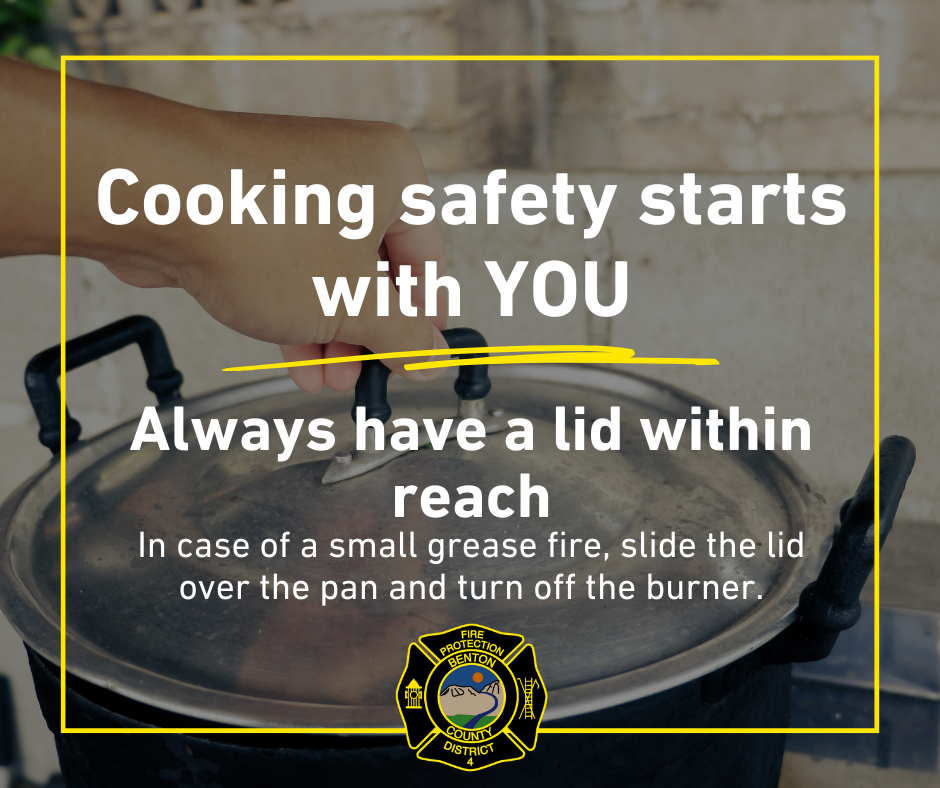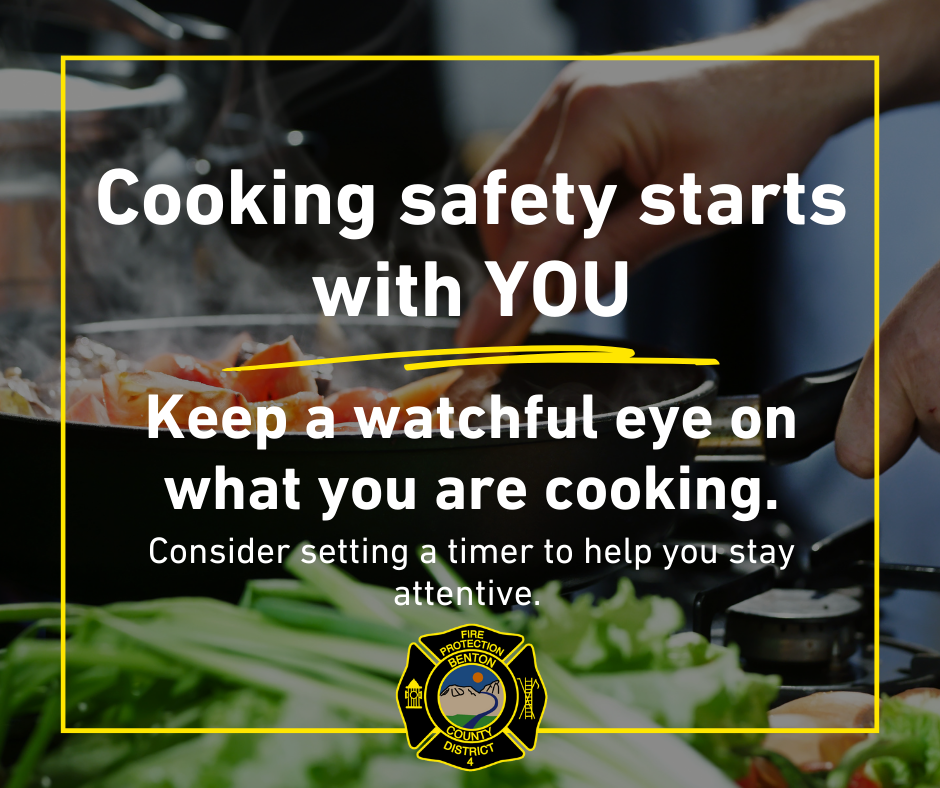 It's Fire Prevention Week (October 8 – 14)! This year theme is" Cooking safety starts with YOU. Pay attention to fire prevention." We have some valuable tips to keep you and your loved ones safe in the kitchen. You can help prevent fires by:
Keep a watchful eye on what you are cooking. Consider setting a timer to help you stay attentive.
Always have a lid within reach. In case of a small grease fire, slide the lid over the pan and turn off the burner.
Turn pot handles toward the back of the stove.
Keep the kitchen a kid and pet free zone. Keep curious hands and paws away from the stove or oven and any areas where hot food or beverages are being prepared or carried.
Did you know that cooking fires are responsible for almost half (49%) of all home fires? Being attentive when cooking, and following a few precautions will go a long way to prevent them from happening in your home.
---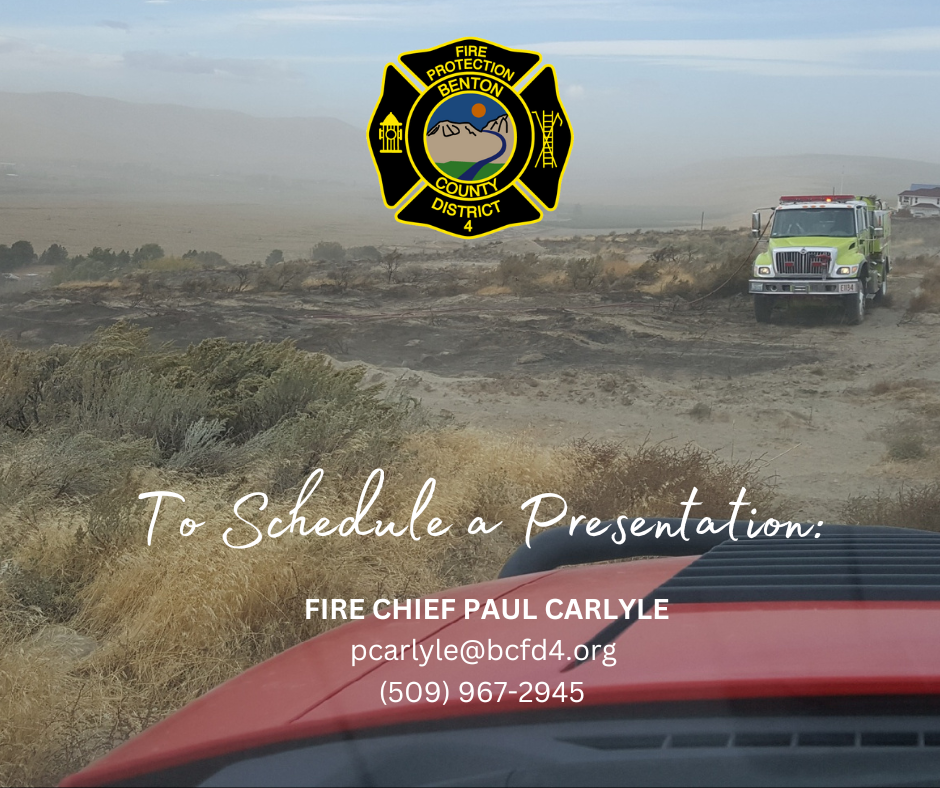 PRESENTATION AVAILABLE Do you belong to a service organization, community group, or homeowner association that is looking for speakers? Fire Chief Paul Carlyle welcomes invitations to speak to local groups. He can provide an overview of the Fire District, and answer any questions about emergency response in Benton County Fire District #4.
Please direct meeting requests to [email protected] or call Station 420 at (509) 967-2945.