Benton County Fire District #4 Reports Back on Completed Projects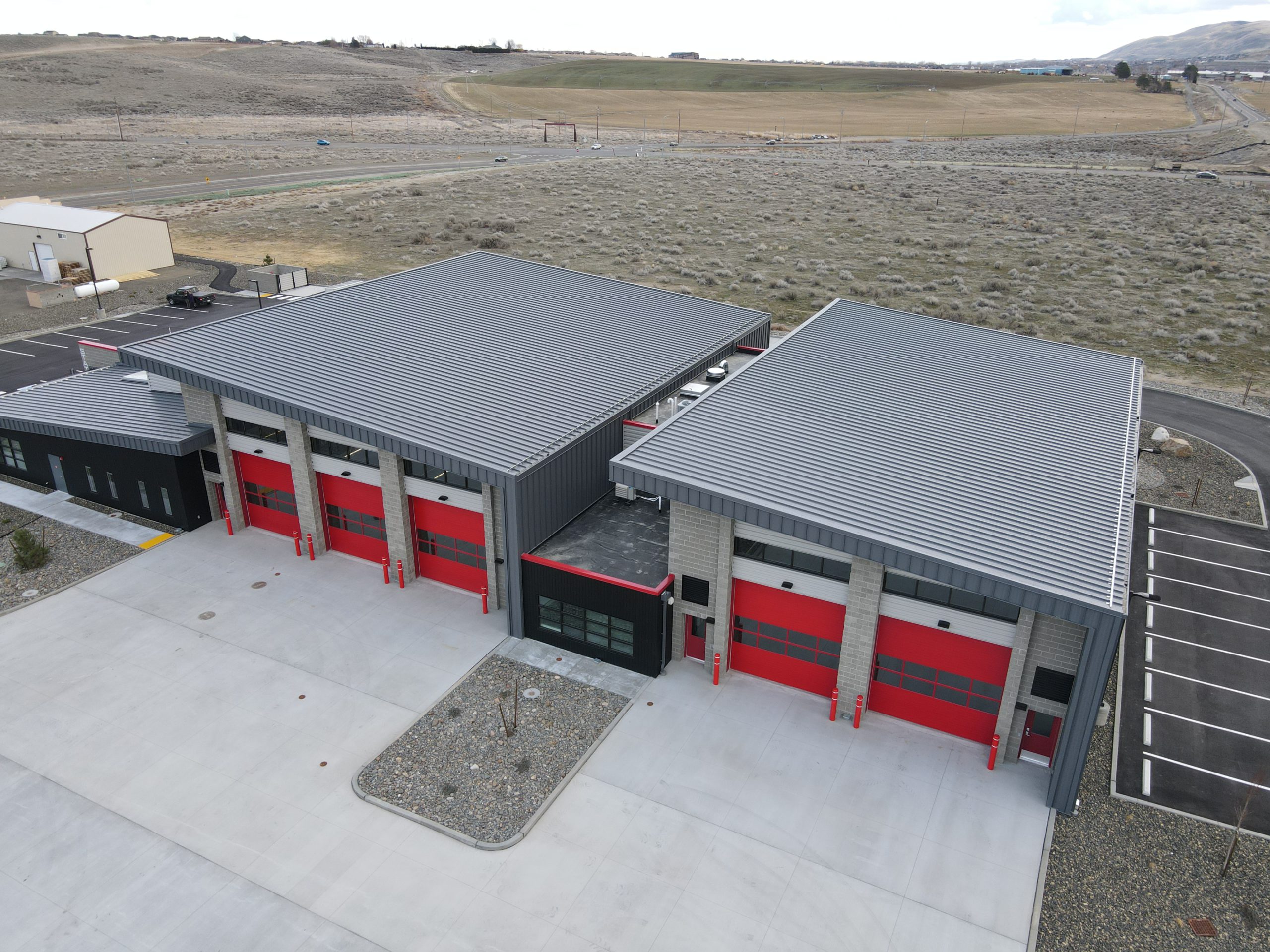 Benton County Fire District 4 wants its taxpayers to know that it has completed all projects associated with two voter-approved funding measures. In 2018, voters approved a bond to build and equip a new fire station. In 2020, voters approved a fire levy lid lift to hire emergency personnel to staff the facility.
"The fire district planned the funding requests in this order to reduce impacts to taxpayers," said Fire Chief Paul Carlyle. "We knew that it would take a few years to build the station. That's why we waited to ask voters for funding to hire more personnel until it was almost finished. We are extremely grateful that our community supported these requests. Both projects have been critical to meet the demand for emergency services as our community grows."
Station 430 at 8031 Keene Road is the new facility in the western part of the fire district. It officially opened its doors earlier this year, but public access has been limited due to the pandemic. The new station houses one Type 1 fire engine, an ambulance, a brush truck for wildland fires, and a water tender. The facility will improve response times for this area, and provide additional units to respond district-wide during back-to-back emergency calls.
The facility also could improve homeowner insurance rates. The Washington Surveying & Rating Bureau provides a discount for homes within five miles of a staffed fire station. The fire district encourages homeowners in the area to contact their insurance carrier or broker for more details after September 1, 2021.
Three new firefighters joined Benton County Fire District 4 this year. The process to hire a firefighter can take up to a year with written and physical requirements, training, health exams, and background checks. Additional personnel are important to respond to higher call volumes facing the fire district. Call volumes have almost doubled from 2010 to 2020, and Chief Carlyle says that the fire district is looking at a record year again for 2021.
"We still need more full-time firefighter/EMTs or firefighter/paramedics to respond to calls," he said. "That's going to be the focus moving forward."
While bonds fund facilities and apparatus, daily operations are funded by a fire levy and a levy for emergency medical service. The fire levy is capped at $1.50 per $1,000 of assessed property value. The EMS levy is $0.50 per $1,000. Levy rates fall as property values rise to limit the fire district to roughly the same amount of revenue per year.
For example, the fire levy had fallen from $1.50 to $1.35 per $1,000 in 2020. Voters approved a lid lift to return it to $1.50 per $1,000 and that revenue enabled the district to hire three firefighters.
Voters last approved the EMS levy rate of $0.50 in 2016, and it has fallen to $0.38 in 2021. Fire district officials are discussing when to ask voters to consider a lid lift for this funding source, as well.
"Lid lifts help us keep up with the rising cost of and demand for emergency services," said Chief Carlyle. "And, it's just as important that residents know we are good stewards of their tax dollars and deliver on projects we say that we are going to do."