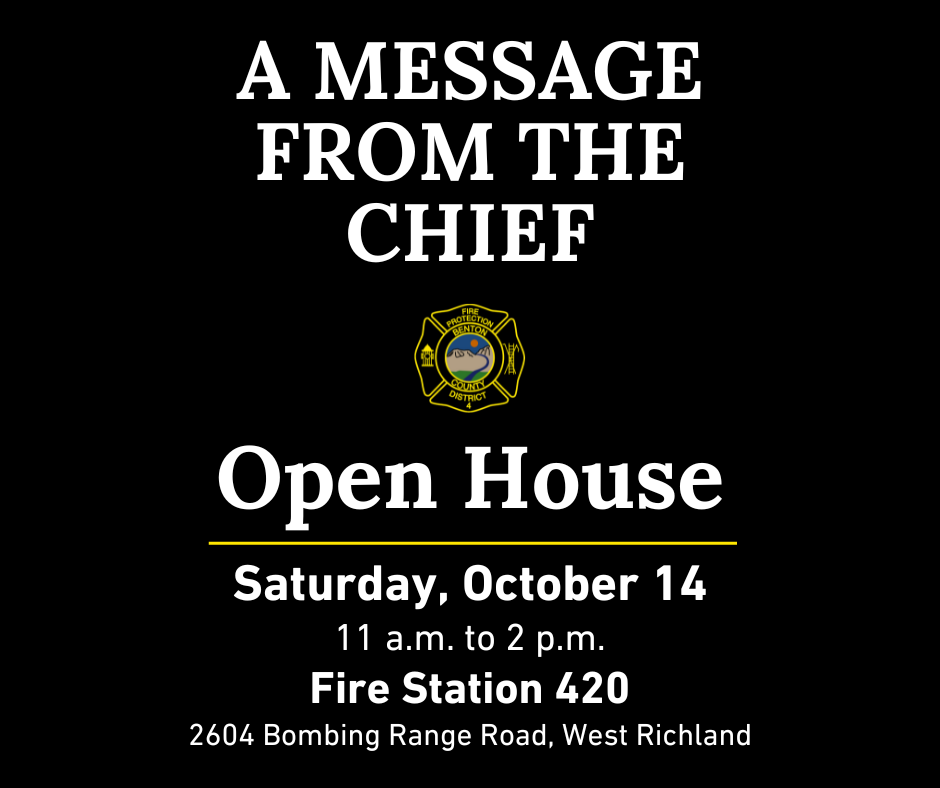 Benton County Fire District 4 provides fire and emergency medical service (EMS) to approximately 22,000 people in the city of West Richland and the unincorporated areas around it.
We are hosting an Open House on October 14 from 11 am to 2 pm at Station 420 (2604 Bombing Range Road). It's a great event for kids and adults alike with food and activities.
This is an opportunity for everyone at Benton 4 to say thank you. We could not save lives and property without the support of our community.
We are grateful,
Paul Carlyle, Fire Chief